Conference Speakers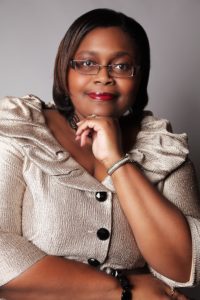 Ramona Taylor
Visionary and Chief Executive Officer
Ramona Taylor, Owner and Chief Executive Officer of Abundant Professional Services (Abundant), providing professional human resources placement consulting and training and development services to corporations, community organizations and religious affiliations.  Ramona has coordinated career fairs, career workshops, and business conferences at local churches, disadvantaged communities and at several US Military installations.  Abundant Professional Services has provided technical, customer service, time management, employment and career skills training within the disadvantage communities in Virginia and Georgia.  Some of Abundant clients have been, but not limited to: The Federal Government, Fulton County Government, Newport News Redevelopment Housing Authority, City of Newport News, Commonwealth of Virginia, Buckhead Library, Sandy Springs Library, a host of churches and organizations.  She has written several employment readiness-training manuals to assist challenged individuals with learning the required materials.  Coach Ramona recently developed a career empowerment seminar geared to Historically Black Colleges and University graduating students and alumnus.  Ramona is a previous online business management professor at Hampton University, Christopher Newport University, and current human resources professor at Bryant and Stratton College.
Ramona is also the founder of Ramona Taylor Ministries and S2AS (Single, Saved, Anointed, Servant) Ministries: A Ministry for Single Parents and Children of Single Parents.  These ministries empower, educate and enrich the lives of single parents, children of single parents and women.  Both ministries have serviced thousands globally.  Ramona has worked with singles and single parents for more than fifteen years.  As a single parent while working full time, Coach Ramona completed her Bachelor's of Human Resources Administration by attending Christopher Newport University and Saint Leo University.  Additionally, Coach Ramona obtained her Master's of Management and Human Resources Management from Troy University, and then furthered her studies as a Christian Counselor/Leadership Coach through Liberty University.  While achieving her personal goals, Coach Ramona continues to work in the community by helping other single parents accomplish their goals.  Ramona published a self-help workbook titled: Single, Saved and Pregnant: How Do I Deliver?  This workbook along with the single parent seminar teaches individuals how to leave past adversities behind and successfully fulfill their dreams and visions.  This mindset led her to develop a series of identity transformation seminars and coaching under the umbrella of the My Identity Is Real brand.
Coach Ramona, an Entrepreneur, Author, Ordained Minister, Visionary, Educator/Trainer, Identity Transformation Coach, and Inspirational Speaker prides herself on honesty and integrity.
Coach Ramona is the proud parent of one adult daughter.  Ramona gives honor to God for the many achievements and continuous desire to serve others.
Bridget Adams, a native of Boston, Massachusetts, discovered early in life that working with young people was not only her passion, but her calling.  In 2001, she walked away from a well-paying career in corporate industry and stepped out on faith to follow her heart and become an educator.  As a classroom teacher, she has coached countless high school students to overcome adversity, to believe and invest in themselves, and to give back to their communities.  In 2014, Bridget piloted a program, the Movement Empowerment Program to empower young men of color and their families to navigate the often intimidating process of applying to college and finding scholarships. MEP's first graduating class earned more than $880K in scholarships.  After connecting with President Obama's "My Brother's Keeper" Initiative, Bridget was motivated to expand the impact of MEP and co-founded, Made For More, Inc., a non-profit 501 (c) 3 organization, committed to providing opportunities and experiences which promote greatness among young men and women.  In September 2015, Made For More launched SHERO, a program designed to unlock the potential of middle and high school girls in the area of STEM, Fine Arts, Leadership, and Entrepreneurship.  Made For More now has nearly 200 program participants in the Hampton Roads area.  In addition to being Executive Director of Made For More, Bridget is the Youth Development Supervisor for Newport News Public Schools, in Newport News, VA.  A mother of two awesome young adults, and a grandmother of one brilliant 6 year old princess, Bridget earned an undergraduate degree in Marketing at Fairfield University and, later, a Master's degree in Education from Regent University.    Bridget Adams is a die-hard advocate for youth who has devoted her life to empowering them to be destiny minded individuals who understand the power of serving others!
Tamikka F. Goldsby, branded as "Mz3ntrepreneur," is the founder of 8Deep Global Business Solutions, INC. 8- D-E-E-P offers small businesses 8 branches of business development services (Education/Training, Grants/Procurement, Sales and Marketing, Business Administration, Information Technology, Finance Support and Funding, Nonprofit Development, and Human Resources). D-E-E-P is the acronym for Developing Enterprise Extension Pathways; ensuring that Small Businesses do not skip steps and are anchored for success!
Ms.Goldsby is branded as a Success Coach, an Entrepreneur, a Motivational Speaker, and a highly sought after Business Consultant and master trainer for small business enterprises. Ms. Goldsby has worked with individuals, small business owners and non-profit organizations for over 15 years and has an arsenal of rare blended skills. As a strategic visionary thinker and coach, she has a passion for inspiring people at all levels to optimize their full potential.
Branded as an Expert, Ms. Goldsby's background includes Grant writing, Psychology/Sociology, and Business Administration with an emphasis on Human Resources, Acquisitions and Contracting. She also has a host of Certificates, including Senior HR Management, Entrepreneurship, and Human Services, and Non-profit management