Destined To Succeed
Welcome to the Destined to Succeed Program with Coach Ramona.
Your desire to SUCCEED requires your ACTION!  You are in the right place, if you are seeking Success.  Join me for Six Months of Coaching and Training!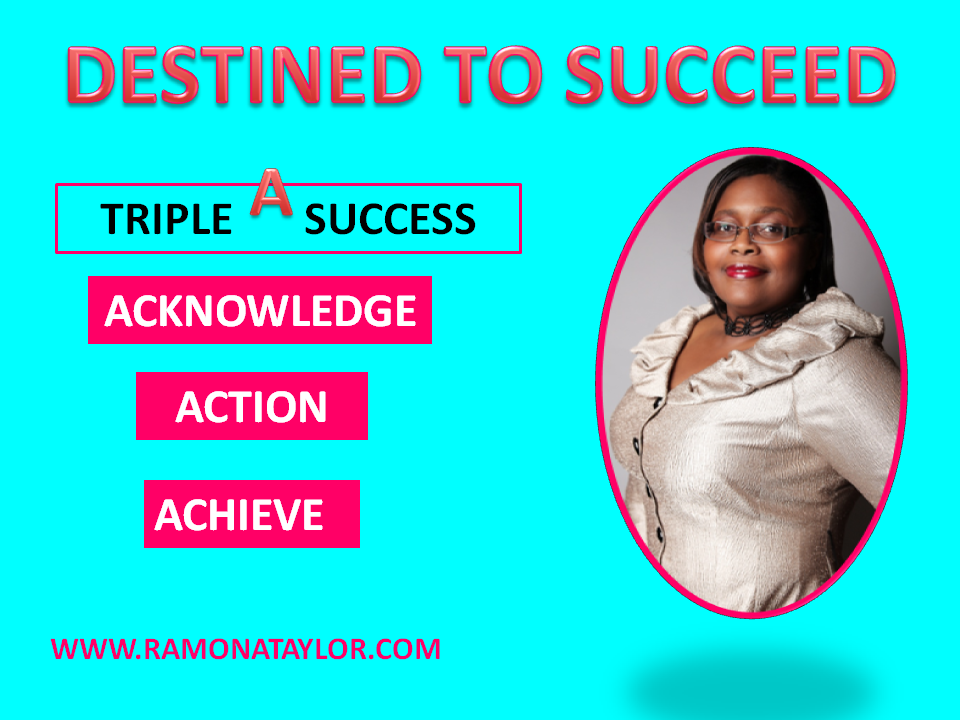 Destined to Succeed program is for women who are seeking success on the job or as an entrepreneur.

Continuous Start Dates

Six Modules – 6 months
47.50 monthly payments         $285.00 Program        $250.00 if paid in full
This is what you will learn throughout the six months of the Destined to Succeed.
Six Modules of learning to create "Natural Success" These proven methods will aid you in obtaining overall success in your life: From Personal to Professional. Having self-gratification within the things, you are doing currently leading to your destiny. The forever life changing "Destined to Succeed Triple-A" program will open your mind to a new you, expand your limits, and broaden your horizon!
 ACKNOWLEDGE
Module I
– What does success means to you?
Module II.
– What's in Your Attitude
ACTION
Module III
– GOAL SETTING
Module IV
Creating the Master Plan
ACHIEVE
Module V
– Just Do It
Module VI
– Reaping Rewards
BONUS
A Woman's Confidence
– Walking with Great Confidence